Permanent Hiring Solution
Hiring the best candidate on one-time basis. Starting from going in-depth of the client requirement, to profile screening, interviewing, compatibility check to on-boarding, we take care of everything. We have helped our clients for AI, Big data, IoT, full stack developers, back-end, and front-end developers to a French translator. Our domain specific hunters have the network and talent base to fulfil your needs across verticals and across skills.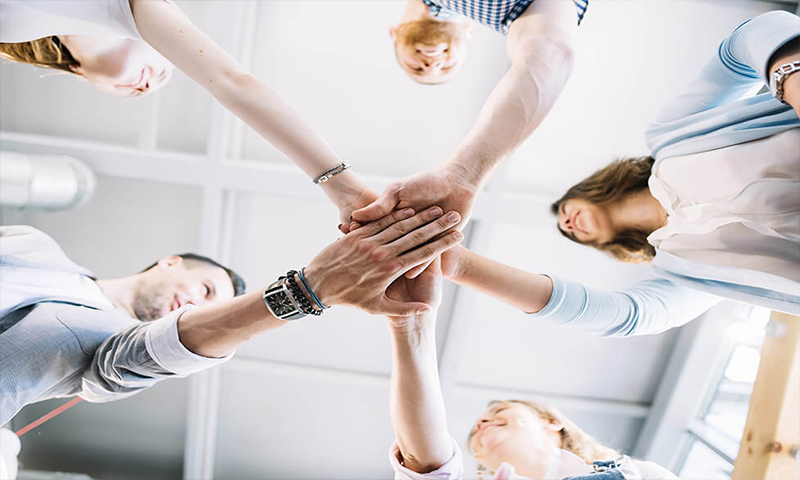 Temporary Staffing
Flexibility is the key. Want to have the option to scale up or scale down the staff as per your requirement? We help you do just that. Manage new projects, seasonal peak or an unexpected surge in demand by hiring talent on temporary basis. We aid in hiring the candidates with the required skill sets so that there is no lag in business productivity . All of this, while you have a choice to opt to offer those candidates long term employment at the end of contract period. A cost-effective solution that gets you the best-in-class talent according to your timeline.
Recruitment Process Outsourcing
Focus on your core business while we get you the people to surge ahead in the market. We offer an all-inclusive, personalised RPO service. We will understand both your short and long term goals. And your context will be at the core of our design work and we will execute the recruitment process. We will be responsible for design, management of the recruitment process and the results. Be it talents with generic skill or a niche skill, we will onboard them for you. Be it project-based support or an end-to-end solution, we are here for you.
Executive Search
IT, Finance, EdTech, E-commerce or Manufacturing, the leaders always play the most crucial role in steering the organisations towards success. We have the network and the expertise to get the C-suite candidates to lead your organisation to new heights. Rest assured, we will get you the right candidate at the right time for board and CXO level leadership. We understand the client needs, process them and shortlist the potential candidates, only those who are eager to adapt to your company's culture and lead you further. We will ensure that the whole process is confidential and also cost and time effective.